---
The label: an important vehicle of information
---
From a viewpoint of responsible consumption,  it is very important to observe the indications contained in the label, where ingredients must be reported according to the INCI technical nomenclature. The entire White Castle formulation, production, and control system is carried out according to high quality standards, in compliance with the 1223/2009 EU Cosmetic Regulation.
Discover the symbols that White Castle has chosen for easy and quick comprehension, in full transparency.

PAO (PERIOD AFTER OPENING)
In accordance with European Regulation, indication of the date of durability shall not be mandatory for cosmetic products with a minimum durability of more than 30 months. For such products, there shall be an indication of the period of time after opening for which the product can be used – under appropriate conditions- without any harm to the consumer. Pay attention, do not confuse PAO with expiration date! The Period After Opening symbol is an open jar. It is accompanied by the lifespan of the product contents in months.

DERMATOLOGICALLY TESTED
After meticulously screening our raw materials to source the most natural and gentlest ingredients, we test our finished products (but never on animals) in accredited external laboratories. Specifically, we work with a university of cosmetology for the patch tests and the "in use" tests to check all the properties of the product and ensure the satisfaction of the end customers.

ANIMALS
We are animal lovers and take this subject very seriously. The use of animals to test cosmetics products is banned by international law. We wanted to further emphasise how strongly we agree with this ban so we ask a graphics design studio to create a "no to animal testing" logo which directly conveys that we unreservedly back the choice of performing no tests on animals. We do not and have never had our finished products tested on animals. Furthermore, we ask our suppliers not to test our ingredients on animals and we check that no animal testing is used.

PRO-SOCIAL
White Castle supports the Lega del Filo d'Oro. Thanks to the professionalism of the association's team and the immense generosity of volunteers, the Lega del Filo d'Oro helps many children, youngsters, adults and their families to lead lives as far removed from darkness and silence as is possible. The mission of the Lega del Filo d'Oro is "the assistance, education and rehabilitation of the deafblind and multisensory impaired and their reintegration into the family and society." This is a unwavering commitment to improving the quality of life of people who are deafblind and have multisensory impairment by creating specialist facilities; training qualified staff; carrying out research and trials in the field of deafblindness and multisensory impairment; promoting relations with other organisations, institutions, and Italian and overseas universities, and raising awareness about this type of disability in relevant organisations and with the general public.

CLEAN ENERGY
At La Nordica we have a new way of doing business, and our growth is the result of ethically and socially responsible choices. We have created an agreement of trust with the environment and the local area by ensuring that ethical business conduct is a fundamental value that guides all the company's choices and actions on a daily basis. The company has been awarded the Multiutility 100% Clean Energy certificate which encourages electricity produced from renewable sources that does not cause the emission of the gases responsible for the greenhouse effect.
MADE IN ITALY
White Castle is proud to say it is a 100% Made in Italy brand. This means Italian products made exclusively in Italy with an Italian commitment to producing products of excellence since 1966. Making our products in Italy gives us greater control over our workers' rights and our compliance with strict European legislation.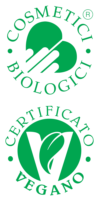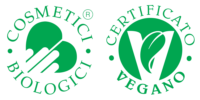 ORGANIC AND VEGAN COSMETICS
Products with this label are certified as ORGANIC AND VEGAN PRODUCTS. This offers an added quality guarantee as the product has passed all the strict checks regarding the origin of the ingredients and the organic production standards. We have chosen CCPB (Italy's consortium for the control of organic products) as our certifying body, which manages all our accreditations and authorisations. These include the Ministry for Agricultural, Food and Forestry Policies regarding compliance with Council Regulation (EC) No. 834/2007 on organic agriculture, accreditation in accordance with the UNI IEC EN 45011 standard, and authorisations in the USA, Japan, Canada, Switzerland, Sweden, United Kingdom, Germany, France, Norway, Brazil and Korea.

WHITE CASTLE QR CODES
These can be accessed by downloading a QR code reader, such as i-nigma, onto a smartphone. Once you have opened the application a viewfinder will appear on your mobile device so you can centre it over the code as if you were using a video camera. The application then does the rest, connecting automatically to the link and then to the relevant website/webpage.

STAR SHEA
This is the symbol you find on our products containing shea butter from social venture. StarShea Network is a federation of rural women's groups in northern Ghana specializing in the age-old tradition of harvesting and processing all-natural shea nuts and butter. 100% natural, high quality pure Shea butter, handcrafted without the use of chemicals. The purchase helps to improve the living conditions of the women involved and at the same time to conserve natural resources.